OCEANOVATION MADE WAVES IN THE HAGUE!
And that's a wrap! What an incredible journey we've embarked on together and a great gathering which took place on 21-22 June at the Fokker Terminal in The Hague.

The enthusiasm, passion, and unwavering dedication have made this event an absolute triumph. From the riveting discussions to the laughter-filled networking sessions, 300+ ocean innovators, investors, corporates, incubators, and ocean experts brought an irreplaceable energy that ignited sparks of inspiration and innovation for the future of our Ocean.

We couldn't have asked for a more vibrant and dynamic group of individuals to join us on this adventure - their active participation, engagement, and willingness to think outside the box have left an indelible mark.
Let's carry this momentum forward, continuing to dream big, push boundaries, and make a lasting impact in our respective fields.

Until we meet again!

OCEANOVATION Festival provided a unique opportunity to learn, connect, be inspired, and do business while positively impacting our ocean.
We welcomed a veritable playground of 40 early-stage companies showcasing their innovative, sustainable solutions for everything relating to ocean conservation taking their chance to connect with industry peers, future partners, and investors to explore the ocean of opportunities for their business!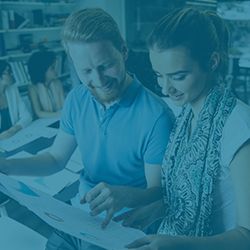 Founders program
Trying to marry sustainability and profit can be hard, but with the right tools, you can make it happen! The Founders Program can help you develop a winning product and understand how to market it.
The program offers resources like mentoring, workshops, and networking opportunities to help you meet your goals. We will even connect you with potential partners who can provide capital. If you're part of a start-up team looking to scale your business, join us and get all the resources you need to succeed.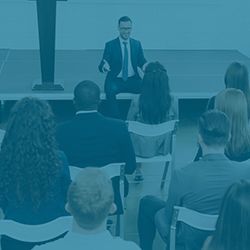 Investor Day
The blue economy holds immense potential for investors. Still, most of it remains untapped, largely because investors lack the necessary ocean-specific knowledge needed to identify and navigate opportunities in the space.
Investor Day is designed for funders to better understand the world of ocean innovation and discover investable solutions, ready to scale. This is the perfect opportunity to ask questions, get to know the latest trend and get to learn from successful projects.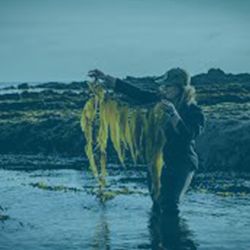 Innovation showcase
Discover a display of solutions and technology making (or using!) waves in the ocean space!
We are bringing together ocean experts and eager minds to discover, connect, and share solutions for a cleaner and healthier ocean. The showcase will highlight companies using technology in aquaculture, shipping, renewable energy and other relevant industries.
Do you have a solution that you'd like to showcase? Get in touch with us today!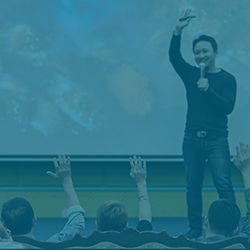 "Pitch on the beach"
Time to shine! Get ready to show off your creativity and entrepreneurial skills at Pitch on the Beach. This competition is the perfect chance to pitch your project to investors and corporates who are eager to learn more.
You'll have the opportunity to showcase your business in a relaxed but highly engaged setting. Get valuable feedback on your solutions from peers and experts and potentially find investors who are interested in backing your dream.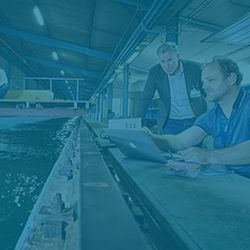 Effective B2B matchmaking
There are plenty of fish in the sea. But you need to know how to find them.
At OCEANOVATION, we place a lot of value on ensuring that you have the opportunity to meet who you need, in an environment that is conducive to fruitful conversations. It's not just about finding a specific solution or amount for your business; it's about finding partners that share your vision.
That's why we're dedicated to helping make B2B networking as smooth and effective as possible. Whether you're fishing for a co-founder, investor, or mentee - we are sure we can help with the catch.
OCEANOVATION's speakers and attendees hail from a wide variety of ocean industries and are joined together by their passion for sustainability and willingness to collaborate across silos.

Tap into our global network of ocean change makers. We learnt from their experiences and insights and hope you found the ideal partner for the next stage of your venture.
THANK YOU TO OUR PARTNERS